The Display Chief Portable Pop Up Sign Wall is the most popular display expandable wall available.
Cheaper to buy
Easy to install and pop up anywhere
Large size
Strong framework
Durable Vinyl Sign
Single Sided.
Makes wider signs easy.
| | |
| --- | --- |
| | Display Chief |
| Display Size: | 2250mm x 2250mm Single Sided |
| Frame: | 2250mm x 2250mm x 290mm Single Sided |
| Locking: | Metal connectors |
| Case: | Yes |
| Graphic: | Ultra Smooth PVC |
| Color: | Full color photographic printing. UV Sunlight Anti Fade |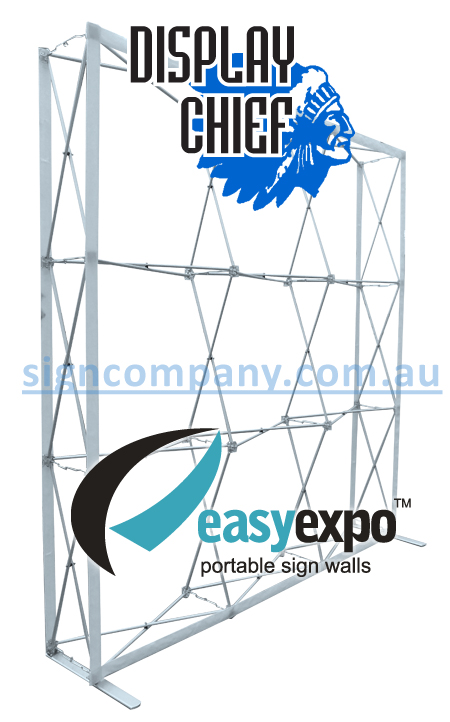 The Display Chief is the most popular for trade shows, portable displays, office reception areas and general presentations. It is also lightweight and perfectly suited for television.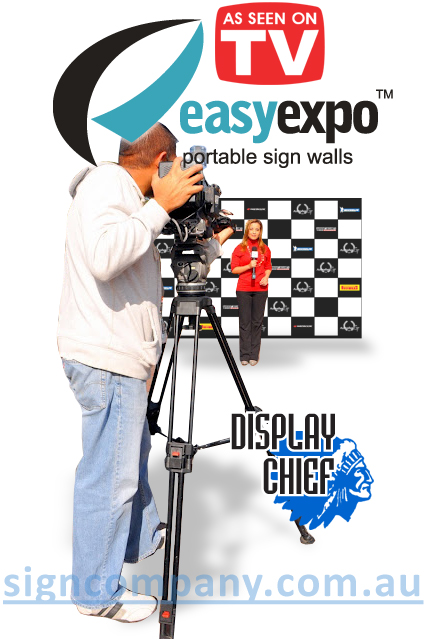 The Display Chief pop up wall is so easy to use and quick to set up. Use for presentations, filming, interview, exhibitions and lots more.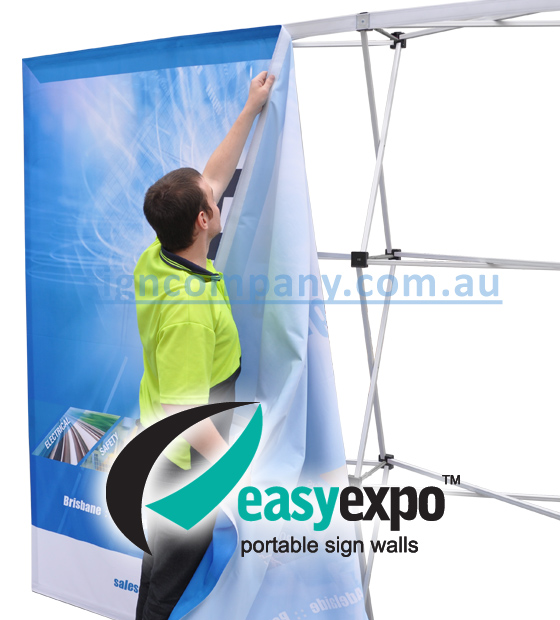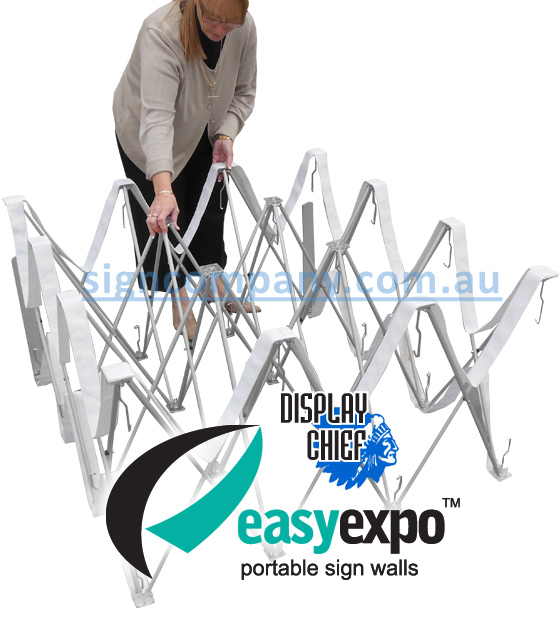 Each unit is assembled ready to open and use. The high quality banner sign printing on fabric uses a special material that elimates creases and self tensions. The banner sign fits to the outside perimeter with special hook n loop for ease. Each banner sign can be flat faced... or... wrap around the left right edges... or... you can also use a double sided frame option with two banner signs. Call here for newest discounts.
Heavy Duty Connectors are used with LOCK NUTS for extra quality.

Makes interview and award presentation photos easy. Ideal for professional photographers and camera crews, filming and television.
If you want a photo presention area or a backing for your attendees to have their photo taken, the Easy Expo Display Chief is fantastic.
Included is a carry and transporting case/bag for convienience which makes taking your new display signage to exhibitions, expo's and office presentatins even better. The collapsable sign frame with promotional graphics is perfect for presentations and is quick to put one up. Multiple units can sit along side of each other to make a huge display for exhibitions cheaply. Rear of the pop up display sign wall. This pop up sign wall is available Australia wide in all cities here. This pop up sign wall for presentations collapses into one piece. No tools are required. Includes handy carry bag case.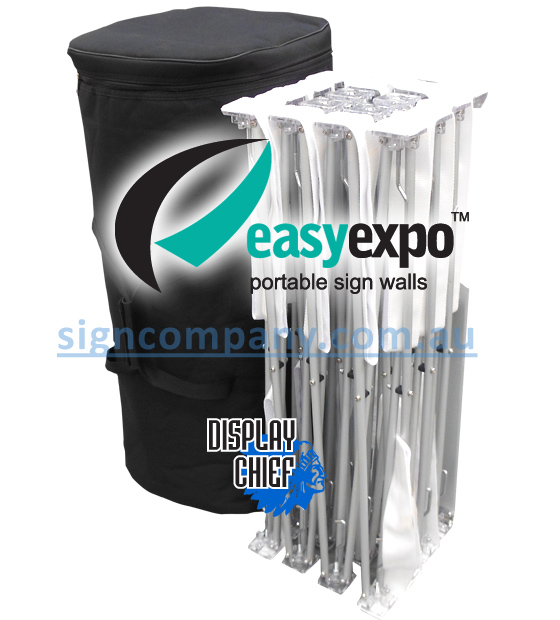 Features include:
• HUGE in 3 x 3 bay concertina design.
• Vinyl graphic is Ultra Smooth
• Quality anodised frame
• Very fast assembly with no tools required
• Hook n Loop is pre attached to both frame and banner sign.
The display sign pops up within minutes.