Lightweight Super Strong Easy Expo Sign Walls
Now cheaper than ever before, the quality range of popup sign displays and systems now available offers clients impressive graphics, outstanding colors and higher resolution. Clients can order from any location in Australia for rapid delivery from our Australian factory/warehouse.
Exhibitor
Display Size:
2275 x 2282 Face
2875 x 2282 with sides
Frame:
2275mm x 2280mm x 300mm Single OR Double Sided
Locking:
Plastic Connectors
Case:
Yes
Graphic:
Sublimation Fabric Printing
Color:
Full color photographic printing. UV Sunlight Anti Fade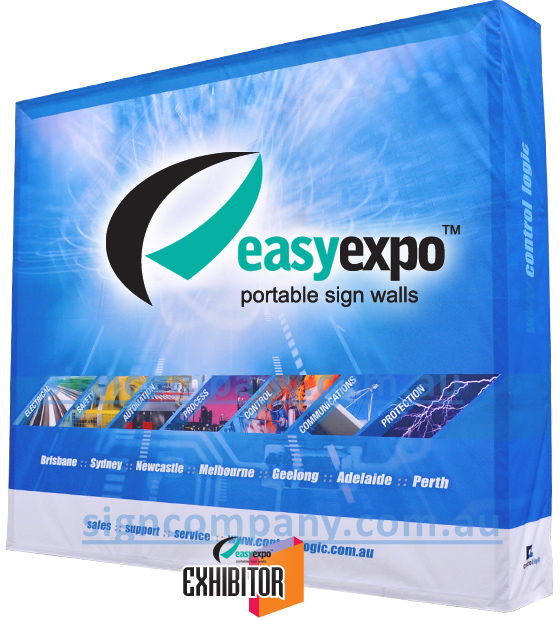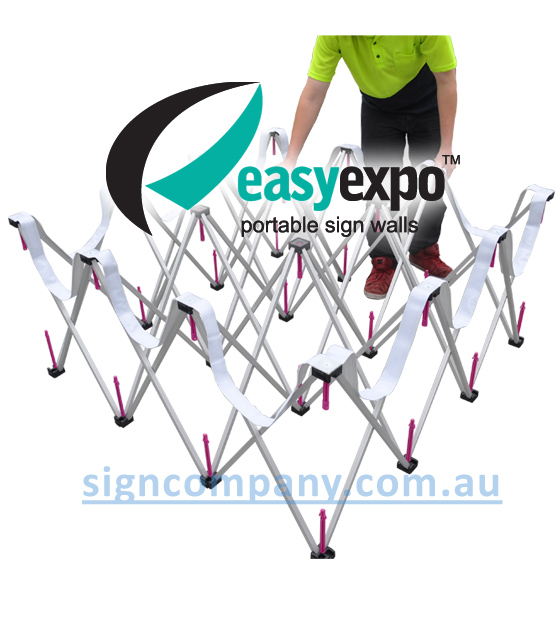 Each unit is assembled ready to open and use. The high quality banner sign printing on fabric uses a special material that elimates creases and self tensions. The banner sign fits to the outside perimeter with special hook n loop for ease. Each banner sign can be flat faced... or... wrap around the left right edges... or... you can also use a double sided frame option with two banner signs. Call here for newest discounts.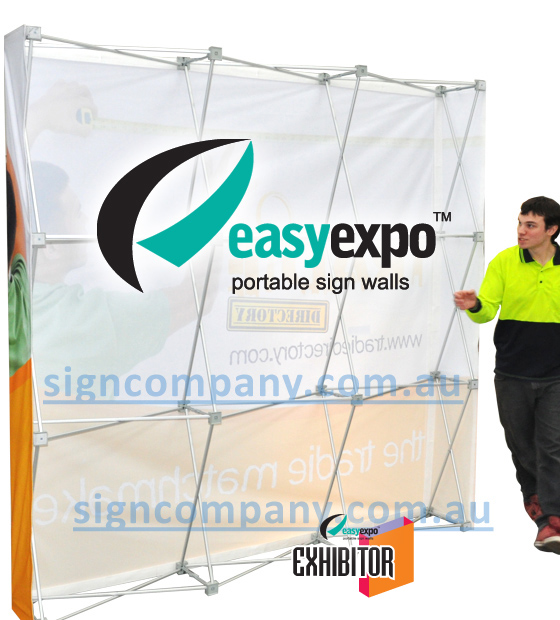 Makes interview and award presentation photos easy. Ideal for professional photographers and camera crews, filming and television.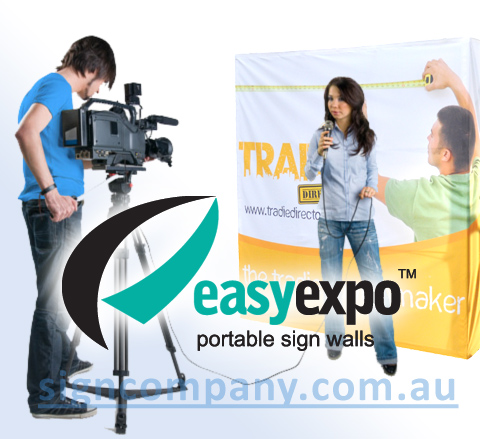 If you want a photo presention area or a backing for your attendees to have their photo taken, the Easy Expo is fantastic.
Included is a carry and transporting case/bag for convienience which makes taking your new display signage to exhibitions, expo's and office presentatins even better. The collapsable sign frame with promotional graphics is perfect for presentations and is quick to put one up. Multiple units can sit along side of each other to make a huge display for exhibitions cheaply. Rear of the pop up display sign wall. This pop up sign wall is available Australia wide in all cities here.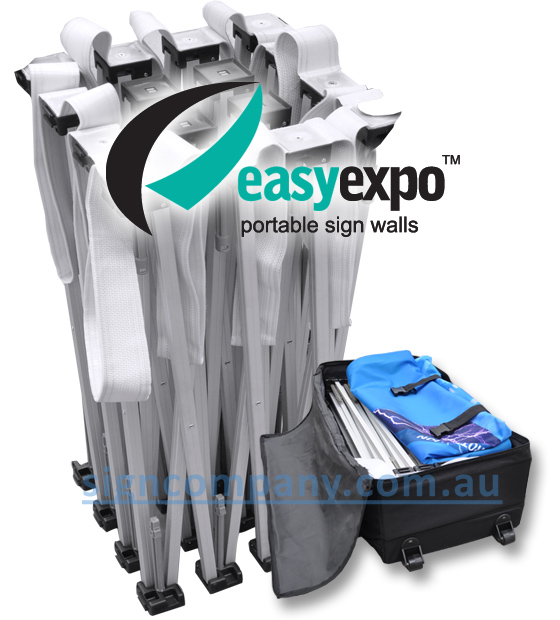 Features include:
• HUGE in 3 x 3 bay concertina design.
• Fabric graphic remains attached to the expanding Pop-up frame
• Quality anodised frame
• Very fast assembly with no tools required
• Hook n Loop is pre attached to both frame and banner sign.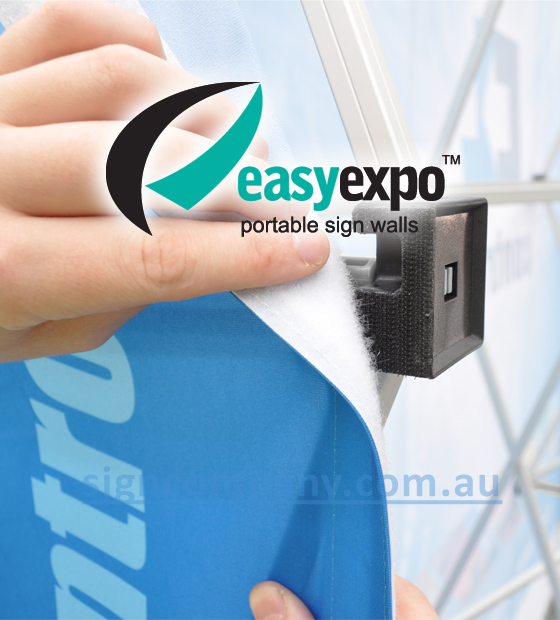 The display sign pops up within minutes