Lightweight Super Strong Easy Expo Sign Walls
Huge portable sign wall for exhibitions, expo and display stands... its the best foldaway sign in Australia. As Seen On TV, the Easy Expo is regularly used for TV interview, photo backgrounds, photography and presentations
Portable aluminium frame and one-piece self tensioning fabric graphic are packed away in one for quick and easy display on site giving you a very quick and easy advertising, expo or office presentation display. Optional double sided display prints are available.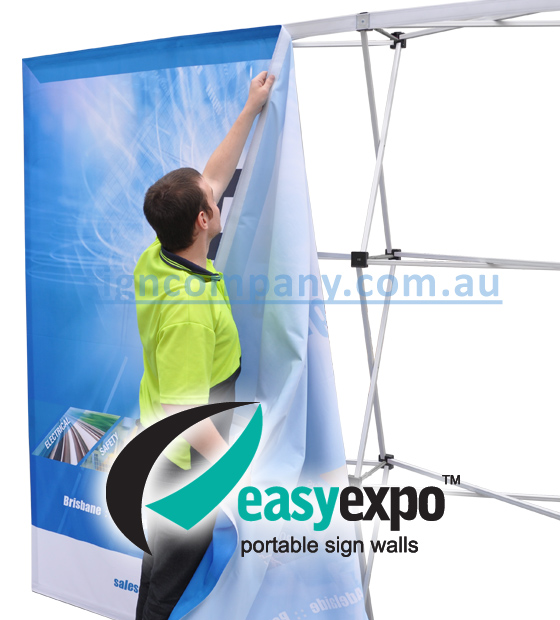 Top quality tension fabric display systems are cheap to buy and make large format graphic displays very quick and easy to transport. The Easy Expo pop up sign wall and display system is portable and neatly packs into a carry bag, offering maximum impact with minimal fuss! NO tools are required. The master frame is interlocking concertina design so you can show your company logo, TV interview or office presentation.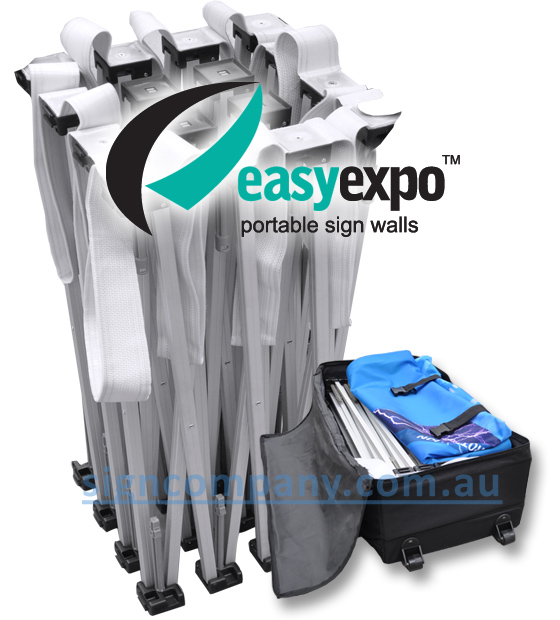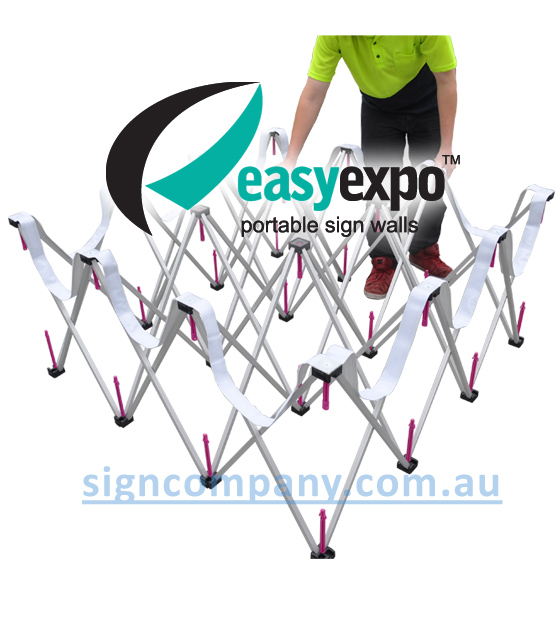 Features include:
• HUGE in 3 x 3 bay concertina design.
• Fabric graphic remains attached to the expanding Pop-up frame
• Quality anodised frame
• Very fast assembly with no tools required
• Hook n Loop is pre attached to both frame and banner sign.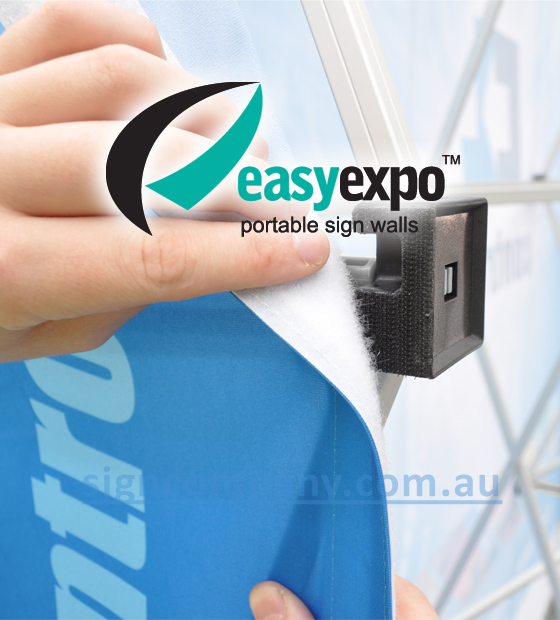 The display sign pops up within minutes